by Dustin Copening
This has been a wonderful week for fans of fiction, but an awful one for those who value facts about the Texas Rangers organization.
The art of writing, blogging, tweeting, and commenting on baseball is a careful balance between information and entertainment. Each person in this field has their own voice; their own approach in delivering their take on the numbers, on-field performances, and off-field chatter from the clubhouse and the front office.
Regardless of how entertaining that style is, no amount of flash can mask when they peddle fiction as fact. Sadly, there's been a lot of fiction peddling since the ousting of Jackie Moore as bench coach for the Texas Rangers.
Of course the great Randy Galloway
has lead the charge
of spinning the decision to let Jackie Moore's contract expire as a Jon Daniels power grab. A Jerry Jones-esque move where the coach/manager is neutered by a GM who wants complete control over calling the plays from the comforts of a luxury suite.
Others have chimed in by selling this as an indication that JD is sending the message to Washington that he's next. Which is not a far fetched conclusion to jump to, except that Daniels
is on the record
about getting to work on signing Wash to a contract extension.
Also, this isn't the first time that the Rangers have fired and hired assistants without the "approval" of Ron Washington. That isn't to say that the process is void of any input from Washington, though some would have you believe that.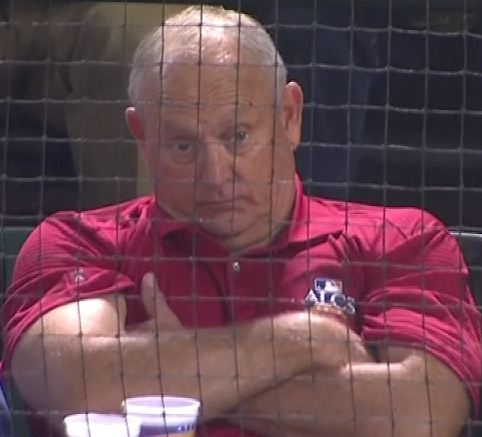 The reality is that Jackie Moore was hired by Nolan Ryan, when he decided that Art Howe wasn't cutting it. Howe was Ron Washington's choice to guide him through his first stint as a manager in the bigs, and Ryan couldn't wait to put his stamp on the organization after his first season as the Rangers President. He stopped one step shy in his display of force from removing Daniel's 2007 pick as manager, and he took a sick satisfaction in slapping hot shot youngster JD down a peg or two.
Sorry. Slipped into my Galloway mode for a second there.
The reality is that Ryan, JD and Wash likely talked about the bench staff after 2008 and the consensus was changes had to be made. Someone walked out of that room with their ego bruised, and that scene repeated itself several times on a variety of decisions since.
At least that's what logic tells us, though in a less entertaining fashion than fiction.