by Jeff Bowers
A look at the NFL in Week 4:
If your man is a sports enthusiast, you may have to resign yourself to his spouting off in a monotone on a prize fight, football game or pennant race.
49ers 35 Rams 11
Takeaway: The Niners got their swagger back this week, but the problems have not gone away. The intense lack of a deep threat on offense has teams cheating up and daring Kaepernick to throw deep. Not sure if Crabtree will fix that problem when he returns.
Giveaway: Rumors abound that Jeff Fisher could be interested in the USC job. That wold be disastrous for a young Rams team desperate for leadership and possibly looking to add a new QB in the offseason.
Ravens 20 Bills 23
Takeaway
: Joe Flacco has had a lot on his mind. Superbowl MVP, Disney World, new baby being born and $120 million. But that is no excuse for throwing 5 picks in BUFFALO! Even Geno Smith didn't do that!
Giveaway
: The Ravens have completely lost their balance on offense, just like last year at this time. Meanwhile the little Bills have put together a couple of nice wins behind rookie QB EJ Manuel and appear to be finally on the upswing.
Bengals 6 Browns 17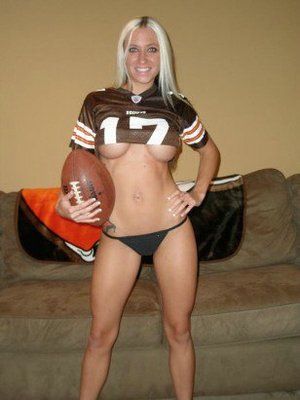 Takeaway
: A few weeks ago everyone in the league (including myself) was destroying the Cleveland front office for punting on the season after 2 weeks. Then along comes Brian Hoyer and the Browns are tied for first in their division. Is Hoyer the next Tony Romo story?
Giveaway
: The Bengals are a very solid team. But other than AJ Green, they have nothing to separate themselves from the mediocre. QB Andy Dalton is beginning to slide into "solid back-up" status for me.
Bears 32 Lions 40
Takeaway: It's nice to finally see Reggie Bush be the difference maker he was drafted to be all those years ago. Not sure if it's his effort or that he's finally being used properly, but Bush is what make that Lions attack go.
Giveaway: After 3 weeks of perhaps the best QB play I've ever seen from Jay Cutler, a road division game and some pressure in his face had him reverting right back to his old ways. The Bears should just leave 8 guys into block every play and let Cutler throw to Marshall or Jeffery.
Giants 7 Chiefs 31
Takeaway: The Giants are in bad shape. Two amazing and impractical runs to the Superbowl aside, this team has been just getting by for several years and it appears the magic has run out. I'm not sure if they win 5 games this year.
Giveaway: The Chiefs are quietly putting together something very solid with only 2 turnovers in 4 games. However, the "dink-and-dunk" offense will not be effective in the playoffs. Maybe they improve, but I don't see this style under Andy Reid going past 1 round if they get there.
Steelers 24 Vikings 31
Takeaway: Finally we give London a decent game to watch, though it was 2 winless teams. I'm not certain if London will ever host an NFL franchise. Here's an idea, free of charge: Since the idea of "minor league football" is being floated with the NCAA beginning to crumble, why not bring back the World League to see if it's viable. And this time sink some actual money into it, NFL.
Giveaway: Alright, Matt Cassel, you brought the forward pass back to Minnesota. I doubt it lasts long, but it's a start. Thus proving my 3rd round, career-backup draft grade on Christian Ponder was dead on.
Cardinals 13 Buccaneers 10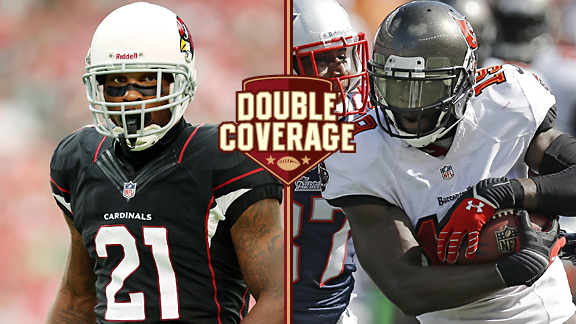 Takeaway: Greg Schiano will be the first coach fired this season. Write it down. Another college head coach in way over his head in the pros.
Giveaway: The Cardinals need a new training staff, or maybe another good luck charm. The amount of catastrophic injuries the Desert Birds suffer, and usually all in the same position, is staggering. Last year it was OT, which almost ended Kevin Kolb. This year it's OLB, as they are already down 3. Can't catch a break.
Colts 37 Jaguars 3
Takeaway: The Colts are being massively overrated right now. They've beaten a 49ers team that didn't know it's own weaknesses, the Browns pre-Hoyer and the 0-forever Jags. I still have big questions about that O-Line protecting Luck. Not buying in just yet.
Giveaway: I don't even know how Jacksonville got so bad. And, yes, they should bring in Tebow. Why not? At least you sell some tickets. It's not gonna hurt your pursuit of the #1 pick.
Seahawks 23 Texans 20 in OT
Takeaway: This is an important win for Seattle. The crazy home field advantage they have in the land of coffee and rain is well known. But to be able to win a big game on the road is new. This could be a turning point for this team.
Giveaway: I said a few weeks ago that Matt Schaub was barely adequate and needs to be replaced for the Texans to go to the Superbowl. Now the Texans fans are beginning to agree with me. Schaub has been great for that team, but loyalty to mediocrity only makes you more mediocre.
Jets 13 Titans 38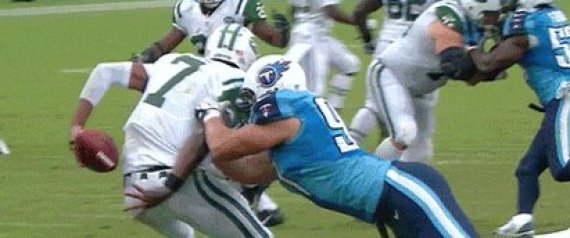 Takeaway: Another week for the NY media to freak out and demand to bench Geno. He had a rough game, got rattled and might have peed down his legs a few times. But that's how it goes with a rookie. Be patient.
Giveaway: The Jets defense, much like the 49ers, is built on physicality and winning one-on-one matchups. The Titans, to their credit, have built the most physical O-Line in the NFL. Now they just need to start using it properly.
Eagles 20 Broncos 52
Takeaway: On paper the Broncos look unstoppable. However, this is a team built around having a lead and rolling downhill on teams, thus the bloated win totals. In a tough and/or close game, I think this team can still be had.
Giveaway: Don't dismiss the Eagles just yet. Though Vick's turnovers and their porous secondary have caused some ugly losses, this team is still #4 in offense and can put up points. Until Dallas shows me it can keep up in scoring with someone, I'm not giving them the division just yet.
Redskins 24 Raiders 14
Takeaway: The Redskins aren't done yet either in the NFC East. Finally getting off the deck, RGIII appears to be slowly rounding back into form. If they can hang tough a few more weeks, Washington could be in for a big second half rally.
Giveaway: On the strength of 1 fill-in start at the end of the year, Matt Flynn got a decent sized contract to start in Seattle. Then he was beaten out by rookie Russell Wilson. No sham in that really. Then he's shipped off to Oakland to be the Raiders starter, only to be beaten out by Terrelle Pryor. But he gets to finally start when Pryor is hurt and loses. Hope you saved some of that money, Matt!
Cowboys 21 Chargers 30
Takeaway: I said before this game that Dallas would have to prove me wrong on not buying in that "this year is different." And they didn't. Callahan's West Coast tendencies to the Jason Garrett vertical passing offense has now been figured out and Dallas must adjust or it's just going to get more maddening.
Giveaway: Not sure if I'm buying San Diego just yet either. It's nice to see Rivers back to form, but that defense is still pretty awful and just lost Dwight Freeney. 2 games this year against Denver should humble that talk.
Patriots 30 Falcons 23
Takeaway: No one has been more disappointing this season than the Atlanta Falcons. And it just goes to show you can't try to cheap-out on the offensive and defensive lines. A cautionary tale to the rest of the NFL.
Giveaway: I don't know how the Patriots keep doing it, but they find a way to win. As much as I dislike Bellichick and his (formerly) cheating ways, the man can coach. But the loss of Vince Wilfork might be tough to overcome, as you can't coach size.
Dolphins 17 Saints 38
Takeaway: Speaking of coaching, if I was a Saints fan or player, I'd be furious. Clearly you can see the difference having an actual head coach makes for a team. To know that Gregg Williams and Sean Payton got basically the same punishment for Bounty-gate is ridiculous.
Giveaway: Under Dolphins, see my above thoughts on the Colts. That O-line is not good and they've beaten the pre-Hoyer Browns, the Colts and their bad O-line and the disappointing Falcons. Tap the brakes.